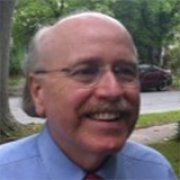 J. T. Efird
Dr. J. T. Efird completed his Doctorate in Epidemiology (Biostatistics Concentration) at Stanford University School of Medicine. He currently is an Associate Professor at the Brody School of Medicine, East Carolina University (ECU) and has a joint appointment as Epidemiologist/Chief Statistician in the Center for Health Disparities Research. Prior to joining ECU, Dr. Efird was Director of the Biostatistics Facility at the John A. Burns School of Medicine (Honolulu, Hawaii) and an Associate Member of the Cancer Research Center of Hawaii.
Dr. Efird's research interests include genetic epidemiology, cancer informatics, brain tumours, soft-tissue sarcomas, and HPV-related cancers. Additionally, he is founding co-chair for the Advances in Bioinformatics and Genomics Symposium series. Dr. Efird has over 100 publications in scientific journals and proceedings.
The Role of the Editor in Chief
The editor in chief is responsible for editorial decision-making on papers submitted to the journal. The editor in chief is also responsible for editorial matters that include but are not limited to journal supplements, the journal's aims and scope, the editorial board and volunteer peer reviewer pool, editorial assessment of video abstracts, assignment to published papers of endorsements, and for consulting on pre-submission inquiries from authors.