JOURNAL
Clinical Medicine Insights: Oncology
Human Papilloma Virus and Squamous Cell Carcinoma of the Anus
Abstract
The incidence of anal cancer is increasing. In the UK, the incidence is estimated at approximately 1.5 per 100,000. Most of this increase is attributed to certain at-risk populations. Persons who are human immunodeficiency virus (HIV)–positive and men who have sex with men (MSM), Organ transplant recipients, women with a history of cervical cancer, human papilloma virus (HPV), or cervical intraepithelial neoplasia (CIN) are known to have a greater risk for anal cancer. This paper will focus on HPV as a risk factor for anal intraepithelial neoplasia (AIN) and discusses the etiology, anatomy, pathogenesis, management of squamous cell carcinoma (SCC) of the anus.
---
---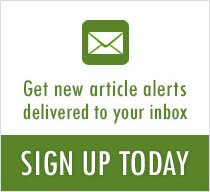 What Your Colleagues Say About
Clinical Medicine Insights: Oncology
We have had a fantastic and unprecedented experience publishing our paper in Clinical Medicine Insights: Oncology. The process of submitting and correcting the proofs were simple, quick, and smooth. We appreciated the clarity and easiness of instructions and your fast responses to our emails. Great work. Keep it up.
Dr Sabri Sanabani
(Hemocentro de São Paulo, Brazil)
More Testimonials
Quick Links
New article and journal news notification services