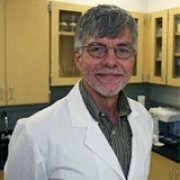 Timothy Kelley
Dr. Timothy Kelley currently serves as a Professor in the Environmental Health Sciences Program in the Department of Health Education and Promotion at East Carolina University. He previously served from 1995-2007 as Professor and Director (2002-2007) of the Environmental Health Program at Illinois State University (ISU). Dr. Kelley has taught a wide variety of courses from introductory environmental health to graduate environmental health research methods and microbiology. Prior to serving at ISU, Dr. Kelley served from 1993-1995 as an Assistant Professor in the Biology Department at Valdosta State University, a component of the University of Georgia system.
Dr. Kelley has been directly involved in external funding in excess of $4m for over 50 environmental health research projects. He has produced over 40 articles, reports and presentations on environmental health which have been distributed to a wide audience through national an international peer-reviewed publications and conferences. He has served as a reviewer for a variety of applied science journals.
Dr. Kelley has a B.S. in Environmental Health, a M.Ed. in Science Education, and a Ph.D. in Ecology from the Institute of Ecology while working with Environmental Health Sciences Program faculty at the University of Georgia. He has supervised a variety of undergraduate and graduate student research projects and theses, resulting in a number of student awards. Dr. Kelley has also been recognized multiple times through both internal and external awards for both his teaching and scholarship.
The Role of the Editor in Chief
The editor in chief is responsible for editorial decision-making on papers submitted to the journal. The editor in chief is also responsible for editorial matters that include but are not limited to journal supplements, the journal's aims and scope, the editorial board and volunteer peer reviewer pool, editorial assessment of video abstracts, assignment to published papers of endorsements, and for consulting on pre-submission inquiries from authors.