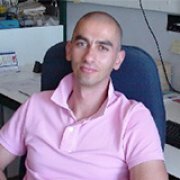 Raul Rivas
Dr Raúl Rivas is a Professor in the Department of Microbiology and Genetics, in the Faculty of Environmental Sciences at the University of Salamanca, Spain. He also teaches Microbiology in the Faculty of Pharmacy at the same institution. Previously he worked in the Sea Microbiology Group at the Mediterranean Institute of Advanced Studies in Spain. Dr Rivas also worked in the Laboratorium voor Microbiologie at Ghent University, Belgium, where he has been a Visiting Professor.
Dr Rivas has a PhD in Biological Sciences, specializing in microbiology, from the University of Salamanca. He has published over 75 articles, and 18 book chapters. He has also contributed to proceedings at over 90 national and international conferences. He has consulted for Spanish companies and organized numerous training programmes on microbiology and has been involved as a study coordinator, investigator, or principle investigator in more than 25 national and international scientific projects. He has also been a consultant for private companies and public institutions. His interests are environmental microbiology, plant-microorganism interactions, and biotechnology.
The Role of the Editor in Chief
The editor in chief is responsible for editorial decision-making on papers submitted to the journal. The editor in chief is also responsible for editorial matters that include but are not limited to journal supplements, the journal's aims and scope, the editorial board and volunteer peer reviewer pool, editorial assessment of video abstracts, assignment to published papers of endorsements, and for consulting on pre-submission inquiries from authors.