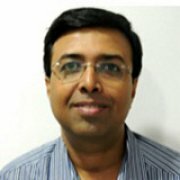 Melpakkam Srinivas
Dr Melpakkam Srinivas is a Consultant Gastroenterologist at Global Hospitals & Health City in Chennai, India. After obtaining his MBBS from Stanley Medical College, Chennai; he did his gastroenterology training in the GI unit of Prof. K.D.Bardhan at Rotherham General Hospital, UK.
During his ten years in the Unit, he was also an honorary lecturer at the University of Sheffield. He was involved in many multi-centre studies such as BOSS, PROGRESS and has presented several papers at the DDW and BSG on various GI topics. He was a member of his hospital's Gastroenterology Guidelines Group responsible for developing local guidelines. He is currently involved in the work of the ISG Task force for developing upper GI bleed guidelines in India.
Dr Srinivas is a member of the Royal College of Physicians of London and is Joint Advisory Group on GI endoscopy (UK) certified for independent specialist practice in GI endoscopy. His areas of special interest include: IBD and the use of monoclonals, bile salt malabsorption, stool calprotectin, Vitamin D in GI disease and high resolution esophageal manometry.
The Role of the Editor in Chief
The editor in chief is responsible for editorial decision-making on papers submitted to the journal. The editor in chief is also responsible for editorial matters that include but are not limited to journal supplements, the journal's aims and scope, the editorial board and volunteer peer reviewer pool, editorial assessment of video abstracts, assignment to published papers of endorsements, and for consulting on pre-submission inquiries from authors.