JOURNAL
Clinical Medicine Insights: Oncology
Erratum for "Metastatic Castration-Resistant Prostate Cancer: Critical Review of Enzalutamide"
Abstract
No abstract supplied.
---
---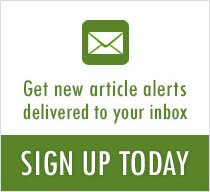 What Your Colleagues Say About
Clinical Medicine Insights: Oncology
I have been very pleased with the attention and dedication provided to my paper. It was very well organized and informative and all the information that I needed during the process of publication was readily available. The review process was quick and I am very satisfied with the service provided by Libertas. Thank you for your service.
Dr Henrique Lopes
(Barretos Cancer Hospital, Barretos, SP, Brazil)
More Testimonials
Quick Links
New article and journal news notification services