JOURNAL
Clinical Medicine Insights: Oncology
Case Report About Fatal or Near-Fatal Hypersensitivity Reactions to Cetuximab: Anticetuximab IgE as a Valuable Screening Test
Abstract
Hypersensitivity reactions are a classic side effect of cetuximab. We report the cases of three patients who developed life-threatening hypersensitivity to cetuximab, which could have been predicted by assessing the concentration of serum anticetuximab immunoglobulin (Ig)E. The anticetuximab IgE concentration could be an interesting test to predict which patients are at risk of experiencing severe hypersensitivity reactions to cetuximab.
---
---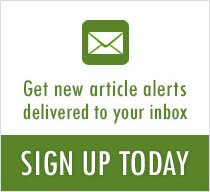 What Your Colleagues Say About
Clinical Medicine Insights: Oncology

The team at Libertas Academica stands above the pack as publishers of academic journals. My recent article in Clinical Medicine Insights: Oncology was handled very professionally throughout the process. They have my highest regards.
Dr Jimmy T Efird
(East Carolina University, Greenville, NC, USA)
More Testimonials
Quick Links
New article and journal news notification services